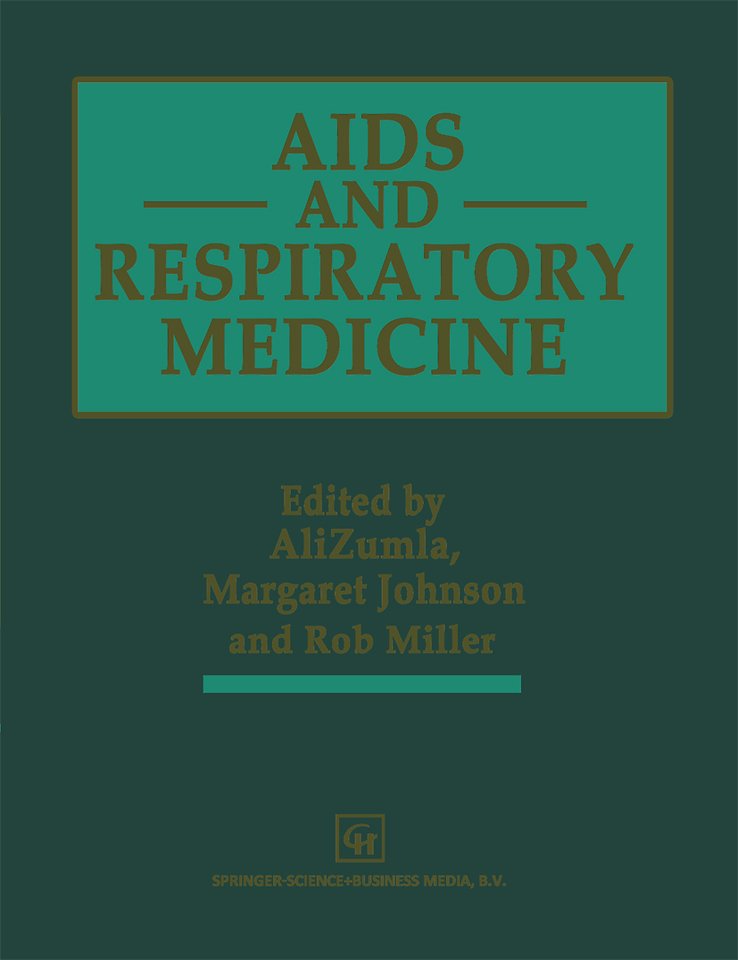 Samenvatting
In the 15 years of the acquired immunodeficiency syndrome (AIDS) pandemic much has been learnt about its natural history and complications. It is clear that the lung is a major target organ both for the human immunodeficiency virus (HIV), and a wide array of infectious and non-infectious pulmonary complications. A great deal of information on the epidemiology, microbiology, immunology, clinical features, diagnosis and management of these pulmonary complications has accumulated during the past 15 years. Given the enormous explosion in information, it is now timely to bring together this knowledge in this 25-chapter volume on AIDS and respiratory medicine. The contributors to this volume are prominent epidemiologists, doctors, microbiologists and scientists from Europe, USA and Africa. Professors Chretien and Enarson give a masterful account of the epidemiology of lung complications of HIV. Drs Zumla, Rowland­ Jones and Professor McMichael give a detailed summary of the lung immune responses to HIV. They outline normal lung defenses and discuss the consequences of HIV infection on them. The pulmonary radiological features of HIV and its complications as seen in the USA and Europe are illustrated by Professors Armstrong and Dee and this is compared and contrasted by Professor Tshibwabwa-Tumba who brings together his vast experience of chest X-rays in AIDS patients from Central Africa. Drs O'Doherty and Miller deal with the uses, and potential applications, of nuclear medicine in imaging of the chest in AIDS patients.
Lezersrecensies
Wees de eerste die een lezersrecensie schrijft!
Inhoudsopgave
Epidemiology of Lung Complications in Patients with AIDS.- Lung Immunology and HIV.- Radiology of the Lung in AIDS.- Pulmonary Radiological Features of AIDS in the Tropics.- Nuclear Medicine and the Chest in AIDS.- Molecular Biology of Pneumocystis Carinii Infection.- Prophylaxis and Treatment of Pneumocystis Carinii Pneumonia.- Epidemiology of Tuberculosis.- Clinical Aspects of Adult Tuberculosis in HIV-Infected Patients.- Pediatric Tuberculosis and the HIV Epidemic.- Diagnosis and Molecular Biology of Tuberculosis.- Management of Mycobacterial Infections in AIDS.- Atypical Mycobacteria in AIDS.- Acute Bacterial Infections.- Empyema Thoracis in AIDS Patients in the Tropics.- Fungal Infections.- Parasitic Pulmonary Infections.- Kaposi's Sarcoma — Clinical Features.- Kaposi's Sarcoma — Etiology and Pathogenesis.- Pulmonary Lymphomas in AIDS.- Lymphocytic Interstitial Pneumonitis.- Sinusitis and Sinus Disease.- Pulmonary Disease in Pediatric HIV Infection.- Potential Immunotherapy for Tuberculosis and Future Potential for HIV.- Research Priorities for the Common HIV-Related Respiratory Infections.