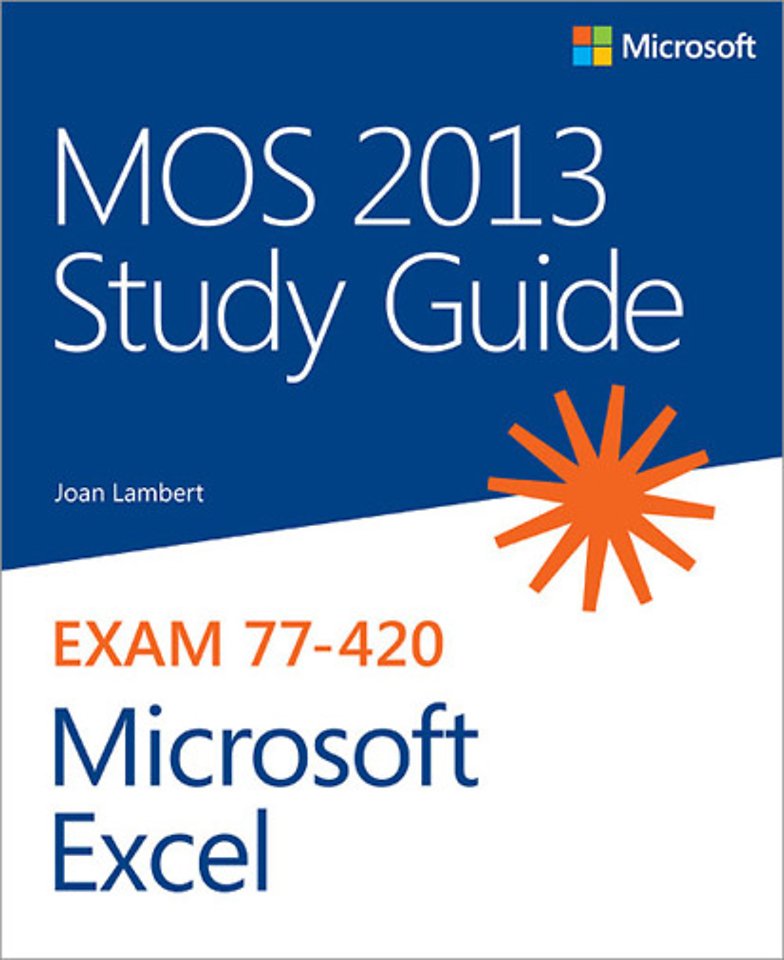 Joan Lambert
MOS 2013 Study Guide for Microsoft Excel
Exam 77-420
Paperback
Engels
2013
9780735669208
Verwachte levertijd ongeveer 7 werkdagen
Samenvatting
Advanced your everyday skills with Excel 2013. and earn the credential that proves it!
Demonstrate your expertise with Microsoft Excel! Designed to help you practice and prepare for the Microsoft Office Specialist (MOS): Excel 2013 certification, this official study guide delivers:
- In-dept preparation for each MOS objective
- Detailed procedures to help build the skills measured by the exam
- Hands-on task to practice what you've learned
- Ready-made practice files
Sharpen the skills measured by these MOS exam objectives:
- Create and manage worksheets and workbooks
- Create cells and ranges
- Create tables
- Apply formulas and function
- Create charts and objects
Specificaties
Verschijningsdatum:
9-9-2013
Lezersrecensies
Wees de eerste die een lezersrecensie schrijft!
Inhoudsopgave
Introduction
Taking a Microsoft Office Specialist exam
Exam 77-420: Microsoft Excel 2013

1. Create and Manage Workbooks and Worksheets
1.1 Create workbooks and worksheets
1.2 Navigate through worksheets and workbooks
1.3 Format worksheets and workbooks
1.4 Customize options and views for worksheets and workbooks
1.5 Configure worksheets and workbooks to print or save
Objective review

2. Manage Cells and Ranges
2.1 Insert data in cells and ranges
2.2 Format cells and ranges
2.3 Order and group cells and ranges
Objective review

3. Manage Tables
3.1 Create tables
3.2 Modify tables
3.3 Filter and sort tables
Objective review

4. Apply Formulas and Functions
4.1 Utilize cell ranges and references in formulas and functions
4.2 Summarize data by using functions
4.3 Utilize conditional logic in functions
4.4 Format and modify text by using functions
Objective review

5. Create Charts and Objects
5.1 Create charts
5.2 Format charts
5.3 Insert and format objects
Objective review

Index
About the Author
Survey page
Mensen die dit boek kochten, kochten ook...