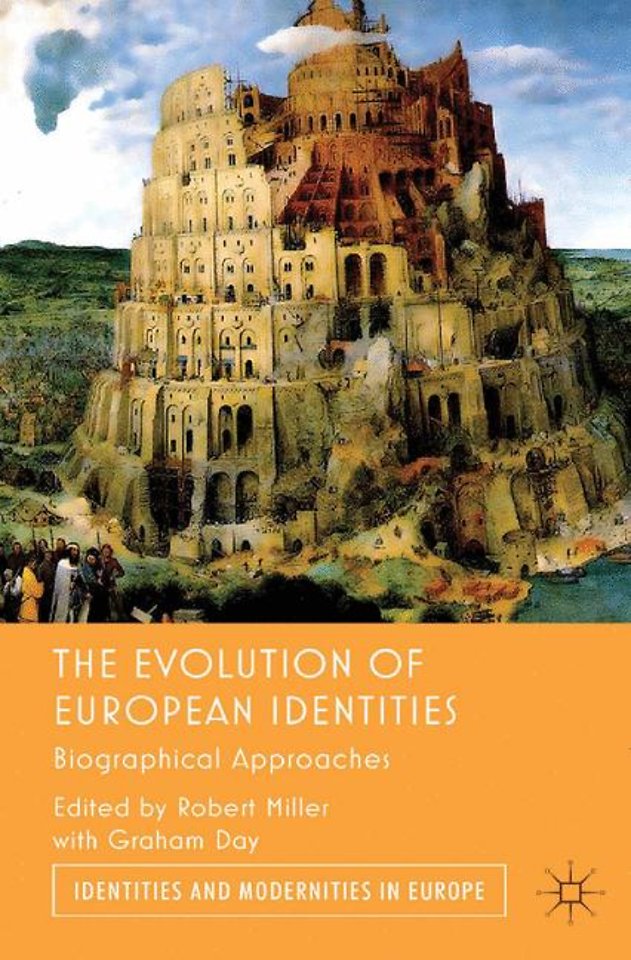 Graham Day, Robert Miller
The Evolution of European Identities
Biographical Approaches
Paperback
Engels
2012
9781349337590
Verwachte levertijd ongeveer 8 werkdagen
Samenvatting
The 'European project' is in a state of perpetual crisis in which the root cause is a lack of identification by ordinary citizens with Europe and European institutions. The Evolution of European Identities employs state of the art analysis of in-depth interviews by renowned practitioners to give a unique 'bottoms up' perspective on the development (or its lack) of a sense of 'European mental space'. Linking conceptual findings with case studies, the book provides unique insights into groups that have been especially sensitized by their life experiences to question what it means to be European in the twenty-first century. The groups explored in this book include: adults who experienced European education exchanges when young; transnational workers; civil society organization activists; persons involved in cross-border intimate relationships; farmers who are subject to European markets, regulations and subsidies; and migrants into 'fortress Europe'.
Specificaties
Uitgever:
Palgrave Macmillan UK
Lezersrecensies
Wees de eerste die een lezersrecensie schrijft!
Inhoudsopgave
Euroidentities Funding Reference Acknowledgements Notes on Contributors Dimensions for the Expression of European Identity; R.Miller , M.Domecka , D.Schubotz & M.Svašek Method in Practice: Autobiographical Narrative Interviews in Search of European Phenomena; M.Domecka , M.Eichsteller , S.Karakusheva , P.Musella , L.Ojamäe , E.Perone , D.Pickard , A.Schröder-Wildhagen , K.Siilak & K.Waniek International Education in the Life Course; H.Davis , G.Day, S.Baker & M.Eichsteller Identity Project Under Construction: European Identity and Educational Mobility in Majka's Case Study; M.Eichsteller Transnational Work in the Biographical Experiences of Traditional Professions and Corporate Executives: Analysis of Two Cases; K.Kazmierska , A.Piotrowski & K.Waniek Farmers: More and Less Europeans; M.Draganova , R.Jeleva , D.Pickard & S.Karakusheva 'Europe' As Hope: a Farmer's Viewpoint from Bulgaria; R.Jeleva , M.Draganova , D.Pickard & S.Karakusheva Exploring European 'Potential Space': A Study of the Biographies of Former Foreign Exchange Students; L.Inowlocki & G.Riemann Discoverers in European Mental Space: The Biographical Experiences of Participants in European Civil Society Organisations; F.Schütze , A.Schröder-Wildhagen , U.Nagel & B.Treichel Miriam, An Environmental Activist; A.Schröder-Wildhagen , F.Schütze , U.Nagel & B.Treichel Into and Out of Europe: Dynamic Insider/Outsider Perspectives; D.Schubotz , M.Svašek , R.Miller & M.Domecka Europe out of Europe: The View from the Other Side of the World: The Case of Matt; M.Domecka Cross-cultural Exchanges: Intimate Relationships and Transforming Societies; K.Paadam , L.Ojamäe & K.Siilak Cross-cultural Couples in the Old and New Europe: From Bi-localism to Emotional Transnationalism; A.Spanò , P.Musella & E.Perone European Mental Space and its Biographical Relevance; F.Schütze & A.Schröder-Wildhagen Bibliography Index