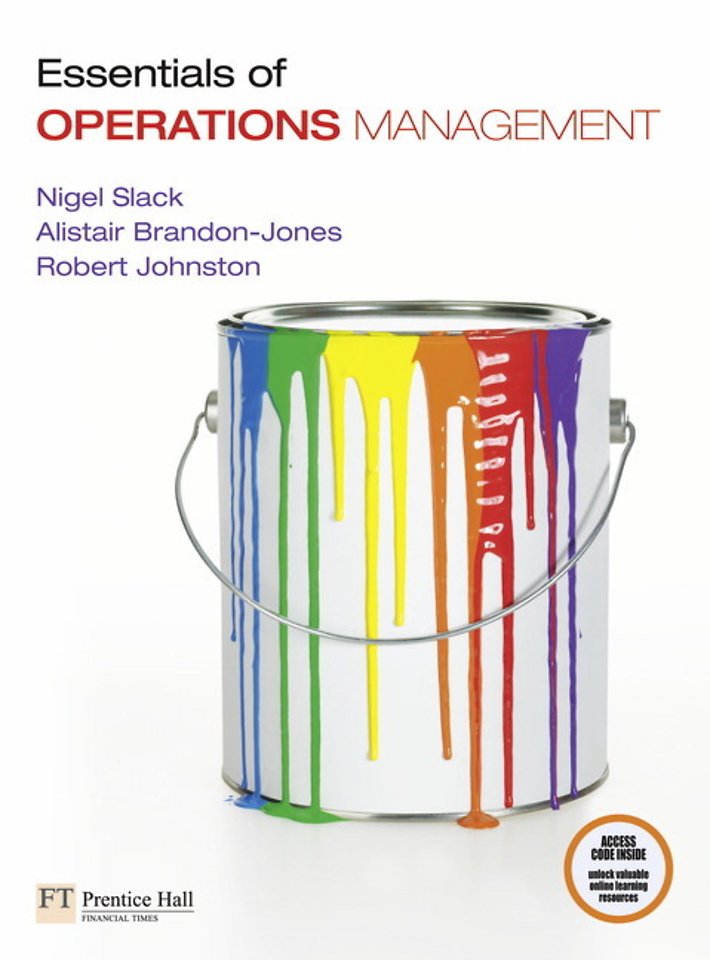 Samenvatting
Operations management is important, exciting, challenging … and everywhere you look!
Important, because it enables organizations to provide services and products that we all need.
Exciting, because it is central to constant changes in customer preference, networks of supply and demand, and developments in technology.
Challenging, because solutions must be must be financially sound, resource-efficient, as well as environmentally and socially responsible.
And everywhere, because in our daily lives, whether at work or at home, we all experience and manage processes and operations …
Thousands of students worldwide have benefitted from the expert approach of the market-leading text Operations Management. The 'grand master' authors now transfer the same winning formula to this concise textbook, based on the bestselling Operations Management and particularly aimed at those studying just the essentials of operations management.
-Focus on the sustainable and socially responsible imperatives of operations management.
-Over 50 cases and illustrations of real-life operations around the world.
-Greater emphasis on 'process management', making the discipline directly relevant to all areas of an organisation's activity.
-Worked examples to give you confidence in applying quantitative and qualitative problem-solving techniques.
Get exclusive access to online resources in MyOMLab, which will enable you to check your understanding, apply knowledge and techniques, and prepare for exams and assessments – all in your own time and at your own pace.
Specificaties
Verschijningsdatum:
18-5-2011
Lezersrecensies
Wees de eerste die een lezersrecensie schrijft!
Inhoudsopgave
1 Operations management
2 Operations strategy
3 Social, environment and economic performance
4 The design of products and services
5 Process design
6 Location, layout and flow
7 Supply network management
8 Capacity management
9 Inventory planning and control
10 Planning and control
11 Lean synchronization
12 Quality management
13 Operations improvement
Notes on chapters
Index

Mensen die dit boek kochten, kochten ook...