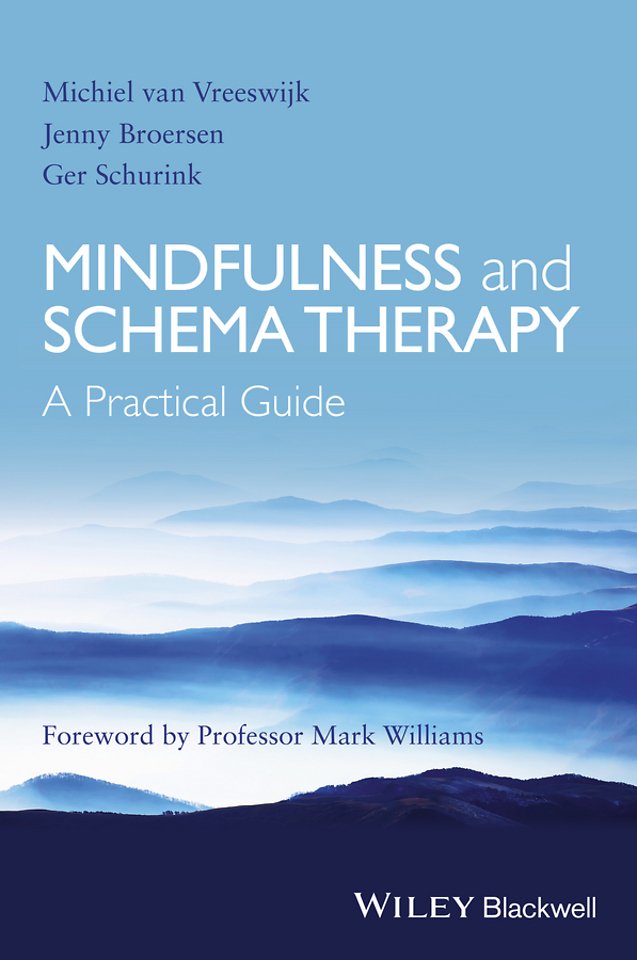 Samenvatting
Mindfulness and Schema Therapy presents an eight–session + two follow up sessions protocol for schema mindfulness for therapists and their patients.


Represents the first book to integrate the theory of schema therapy with the techniques of mindfulness


Enhances schema therapy with techniques drawn from mindfulness–based cognitive therapy (MBCT) – a unique integration of two of the most popular treatment approaches in clinical psychology today.


Merges two of the hottest topics in contemporary clinical psychology and psychotherapy


Offers a practical guide for training and practice, with detailed coverage of theory followed by dedicated sections for therapists and patients


Features a variety of exercises enabling readers to immediately implement the protocol


Written by authors with expertise and experience in both schema therapy and mindfulness


Includes a Foreword by Mark Williams, renowned for his contribution to the development of MBCT


Specificaties
Uitgever:
John Wiley & Sons
Lezersrecensies
Wees de eerste die een lezersrecensie schrijft!
Inhoudsopgave
About the Authors vii
Foreword ix
Acknowledgments xii
Part I Theoretical Background 1
1 Introduction 3
2 Schema Therapy 6
3 Mindfulness 14
Part II Training Manual 45
4 Framework 47
5 (Contra) indications 50
6 Training 53
Session 1 Schemas, Modes, and Mindfulness Training 62
Session 2 Mindfulness of Your Environment 64
Session 3 Mindful Breathing 66
Session 4 Mindfulness of Schema Coping 66
Session 5 Allowing and Accepting What Is 68
Session 6 Schemas: Fact or Fiction? 68
Session 7 Caring for Yourself through the Healthy Adult and the Happy Child 69
Session 8 The Future 70
Follow–up Sessions 71
Follow–up Session 1 72
Follow–up Session 2 73
7 Pitfalls 74
8 Conclusion 83
Appendix II–A: Test Result Example 85
Appendix II–B: Mindfulness and Schema Therapy Handout 87
Appendix II–C: Schema and Modes Worksheet 98
Part III Participant Workbook 99
9 Participant Workbook 101
Session 1 Schemas, Modes, and Mindfulness Training 102
Session 2 Mindfulness of Your Environment 114
Session 3 Mindful Breathing 120
Session 4 Mindfulness of Schema Coping 126
Session 5 Allowing and Accepting What Is 135
Session 6 Schemas: Fact or Fiction? 143
Session 7 Caring For Yourself Through the Healthy Adult and the Happy Child 150
Session 8 The Future 161
Follow–up Session 1 169
Follow–up Session 2 174
Appendix III–A: Homework Sheet Everyday Mindfulness 181
Appendix III–B: Homework Sheet Five–Facet M Questionnaire 183
Appendix III–C: Homework Sheet Cultivating Schema Mindfulness 186
Appendix III–D: Homework Sheet Writing a Summary 188
Appendix III–E: Schema Coping Questionnaire 190
Part IV List of Audio Files 193
Bibliography 195
Index 204