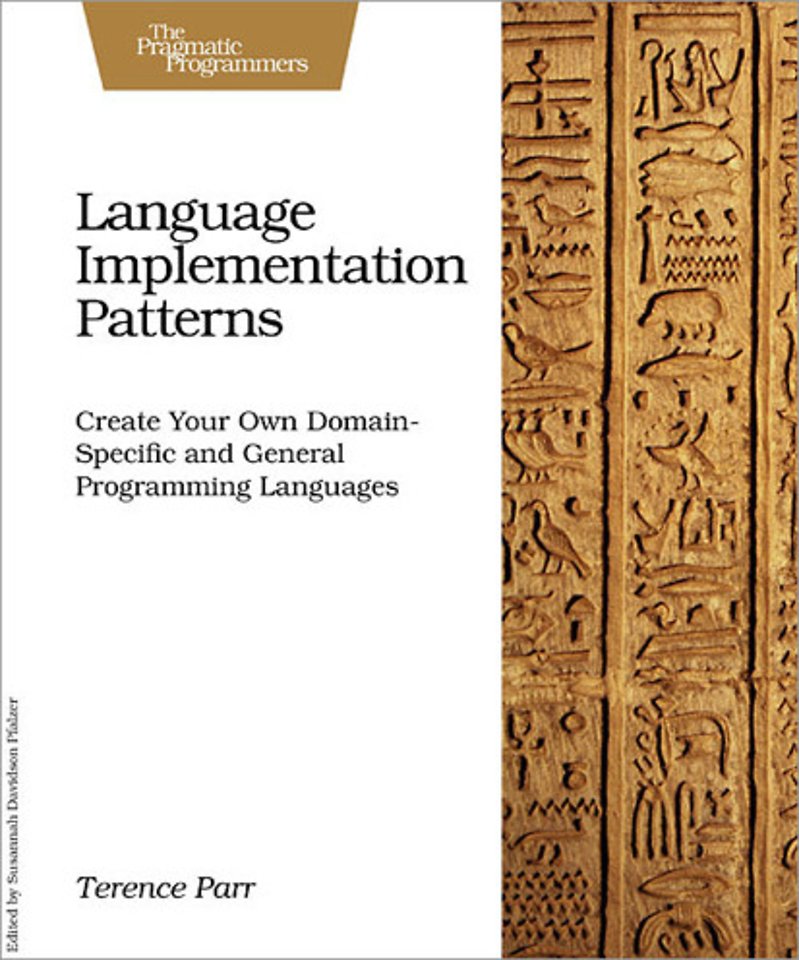 Terence Parr
Language Implementing Patterns
Create your own domain specific and general programming languages
Paperback
Engels
2010
9781934356456
Verwachte levertijd ongeveer 8 werkdagen
Samenvatting
Learn to build configuration file readers, data readers, model-driven code generators, source-to-source translators, source analyzers, and interpreters. You don't need a background in computer science-ANTLR creator Terence Parr demystifies language implementation by breaking it down into the most common design patterns. Pattern by pattern, you'll learn the key skills you need to implement your own computer languages.
The pattern implementations use Java, but the patterns themselves are completely general. Some of the implementations use the well-known ANTLR parser generator, so readers will find this book an excellent source of ANTLR examples as well.
Each chapter groups related design patterns and, in each pattern, you'll get hands-on experience by building a complete sample implementation. By the time you finish the book, you'll know how to solve most common language implementation problems.
Specificaties
Verschijningsdatum:
8-2-2021
Lezersrecensies
Wees de eerste die een lezersrecensie schrijft!
Inhoudsopgave
Acknowledgments
Preface

Part 1: Getting started with Parsing
1. Language Applications Cracked open
2. Basic Parsing patterns
3. Enhanced Parsing patterns

Part 2: Analyzing languages
4. Building intermediate form Trees
5. Walking and Rewriting Trees
6. Tracking and Identifying Program Symbols
7. Managing Symbol Tables for Data Aggregates
8. Enforcing Static Typing Rules

Part 3: Building Interpreters
9. Building High-Level Interpreters
10. Building Bytecode Interpreters

Part 4: Translating and Generating Language
11. Translating Computer Language
12. Generating DSLs with Templates
13. Putting it all together

A: Bibliography

Index
Mensen die dit boek kochten, kochten ook...